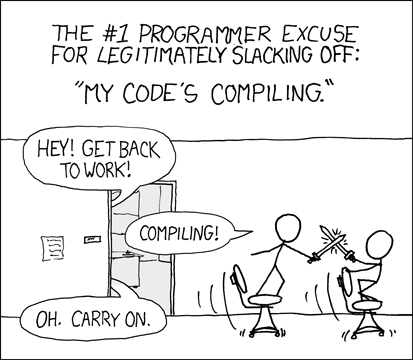 Sometimes doing research involves quite a lot of waiting. I've made a little graph to illustrate:
The trick is to find productive (no, not office chair sword fights) things to do. Seeping could be useful, especially for overnight protocol steps. Or reading papers. Or doing other experiments. Or having inspiring coffee meetings. Or doing a little morning stretch.
Waiting time is not necessarily a waste of time. The French sculptor Auguste Rodin once said:
"Nothing is a waste of time if you use the experience wisely."
Yes, I did just find that through searching google for a "waste of time quote", but nevertheless, take advantage of down time. Rest, think, talk, dream, experiment, blog (meta). Do anything, except waste it.